just hop on your dashboard and click on "View/edit/delete links"


From there, select the link in question and click on "edit"

You will be able then to select another image by clicking on the relevant 
button: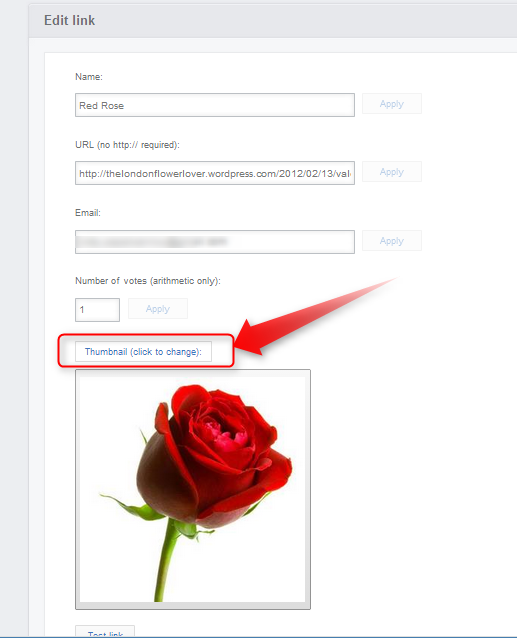 This may have happened because someone pasted as a URL the flickr page 
which displays a slideshow instead of displaying the image itself. 
If you click "Test link" it will open a new page to the URL where the image 
should be found.
There, specificly for flickr, you can choose the "download" page:
which has links to all images.


You can use this as a URL for the link you are editing as all the images 


from here are available to InLinkz so it can grab them.